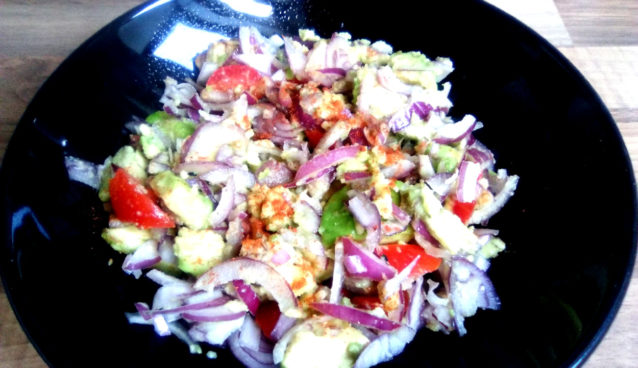 This is a simple delicious salad. I haven't used onions in a long time, I bought some and thought I would make an onion salad. I hope you will like it as much as I did.
Onion Avocado Salad
Ingredients
2 medium-sized onion, sliced or diced
1 avocado diced or cut into small pieces
6 to 8 plum or cherry tomatoes, sliced or diced
1/2 tsp cayenne pepper
1 tsp lime juice (optional)
A pinch of sea salt (optional)

Direction
1. Add the onion, avocado and tomato in a bowl and mix together to combine nicely.
2. Add lime juice, cayenne and sea salt and toss.
This salad could be eaten by itself or with vegetables, cooked quinoa, spelt dumplings or other option of your choice.