Rheumatoid Arthritis is an inflammatory reaction and may be successfully treated with anti-inflammatory herbs and spices. It is ultimately necessary to follow an ant-inflammatory diet in order to totally resolve the condition. The below herbs, especially when used in addition to the diet, have traditionally been used with positive results.
Herbs for Arthritis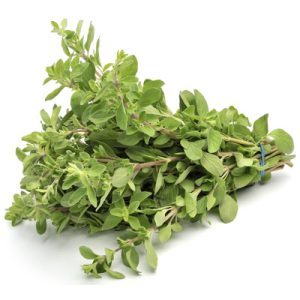 Burdock Root
Cat's Claw
Cayenne Pepper
Cinnamon
Cloves
Ginger Root
Jamaican Allspice / Pimento
Marjoram
Nettle Leaves
Oregano
Rosemary
Sage
Thunder God Vine
Thyme
Turmeric
Willow Bark
Wild Marjoram Liniment for Arthritis
1 Ounce Oil of Wild Marjoram (Origanum Vulgare)
1 Teaspoonful Oil of Thyme (Thymus Vulgaris)
1 Pint Olive Oil
Combine all together in a container and shake until thoroughly mixed. Pour into a brown glass bottle, and keep tightly closed.
Uses: This could be used for arthritis, rheumatism, sciatica, sprains, backache, bruises, chilblains, swollen glands, muscle stiffness and muscle soreness.
Dosage: Rub liberally on areas of pains, and or swelling.
Dr Sebi's products for Rheumatoid Arthritis
Dr Sebi's related that his product, the Eva Salve, was actually name after a woman he cured of Rheumatoid Arthritis. See the main ingredients in the Eva Salve here.
DISCLAIMER: THIS WEBSITE DOES NOT PROVIDE MEDICAL ADVICE
The information, including but not limited to, text, graphics, images and other material contained on this website are for informational purposes only. The purpose of this website is to promote broad consumer understanding and knowledge of various health topics. It is not intended to be a substitute for professional medical advice, diagnosis or treatment. Always seek the advice of your physician or other qualified health care provider with any questions you may have regarding a medical condition or treatment and before undertaking a new health care regimen, and never disregard professional medical advice or delay in seeking it because of something you have read on this website.