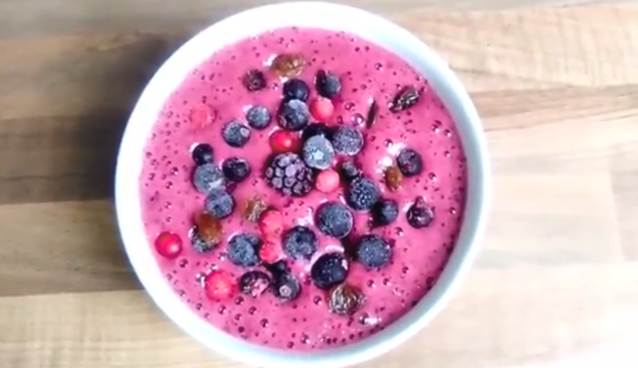 Ingredients
2 Bananas cut into slices and frozen
1 handful black currants
1 handful red currants
1 handful blackberries
Direction
1. Combine all ingredients in a blender and blend with water. Instead of water, you may also use nut milk or coconut water.
2. Serve in a bowl or glass.
3. Decorate with berries and raisins (optional).
To make it even more nutritious add 1 or 2 tablespoons Sea moss (Irish moss) powder.