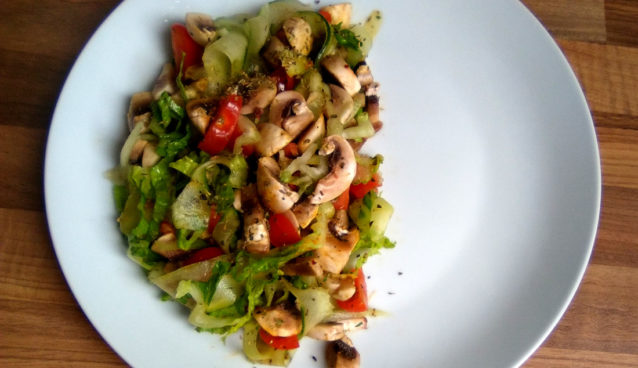 This is a very tasty, alkaline salad recipe that every cell of your body will love you for! Moreover, it is very easy to make and looks quite classy.
Ingredients
1/2 Cucumber (peeled and shred with a peeler to get thin slices)
5 Medium-sized Mushrooms (diced)
2 Lettuce Leaves (chopped, thinly)
5 Cherry or Plum Tomatoes (chopped )
Orange Juice (juice of half of a small orange)
2 Tbsp Lime/Lemon Juice
1 Tbsp Mixed Dried Herbs
1/4 Tsp Salt
1/2 Tbsp Cayenne Pepper (or Black Pepper)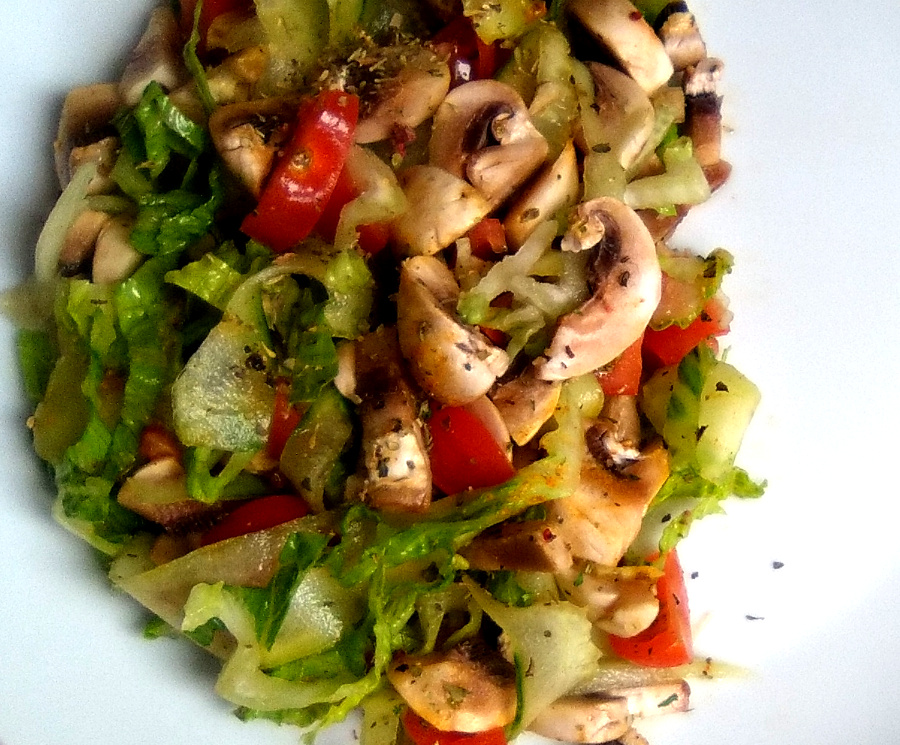 Instructions
Combine all ingredients in a salad bowl and mix to together, ensuring everything combines nicely. You can have your salad immediately or put in the fridge for at least an hour so the flavours can marinade.
Salad dressing isn't necessary as it taste great; plus you can also add other spices you prefer.
Serving: This serves one (1) person but can easy accommodate more by increasing each individual ingredient.