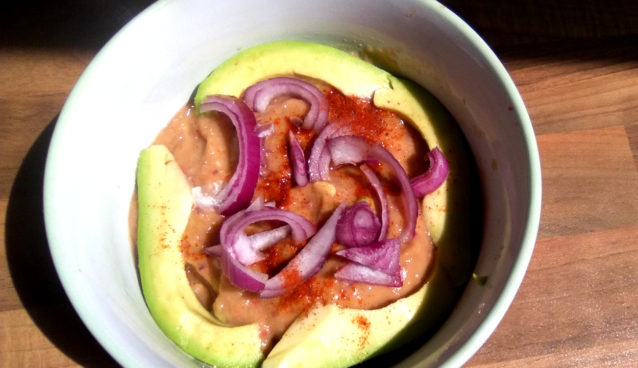 Onion Avocado Dip: Ingredients
3 medium-sized onions, chopped
1 avocado, chopped
8 plum or cherry tomatoes
Juice of 1 medium-sized orange
1/2 teaspoon salt
1/2 teaspoon cayenne pepper
1 tablespoon fresh herbs
1 teaspoon olive oil (optional)
Onion Avocado Dip: Direction
1. Place all ingredients in a blender or food processor and blend to the desired texture.
2. Chill and serve.
Onion Avocado Dip: Pairing suggestions
General dip
Pour over salad
Use over food instead of gravy
Blend with less orange juice to make it firmer and use in place of spread.
Note: Do not not keep for more than 1 day as it may go bad easily since avocados and tomatoes tend not to last long once used.