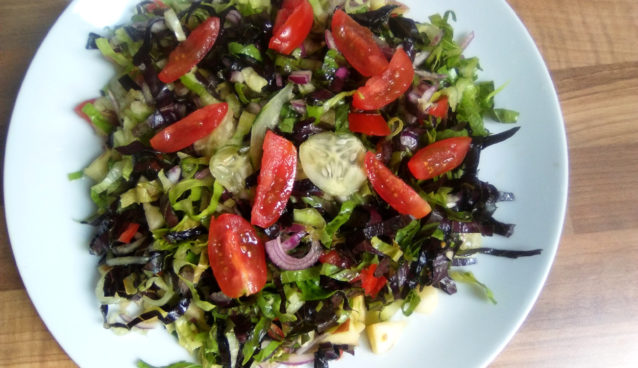 I made this salad today. I just wanted something simple and healthy. The ingredients are likely already in your kitchen, so why not go ahead and make one. My salads are always simple, colourful and easy to make.
Ingredients
1 small head of lettuce, cut thinly
1 medium-sized onion, chopped in small pieces
10 plum tomatoes, cut in small pieces
Juice of 1 orange
1/2 cucumber, spiralled, cut in small pieces or sliced
1/2 apple peeled and diced
1/2 teaspoon cayenne pepper
A pinch of salt
Direction
Toss all the ingredients in a bowl and mix together evenly. You may eat it as is or add homemade salad dressing, tahini or humous.
It is refreshing just to eat it by itself but it can also be added to other foods.