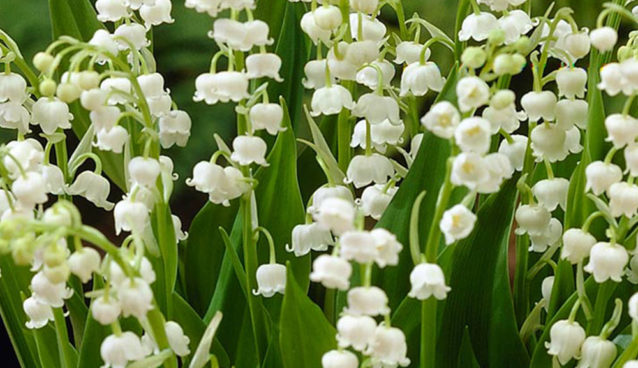 Decoction of Lily of the Valley Root
Ingredients:
2 ozs. Lily of the Valley Root (cut)
1 quart distilled water
Instruction:
1. Put the root into the water and let stand for 6 hours.
2. Boil slowly for 1 hour, while closely covered.
3. Strain, and add 2 ounces pure glycerine.
4. Cool, bottle and keep in a cool place.
Dose:
1 dessertspoonful to a tablespoonful 3 times a day. If it is desired to keep this preparation for any length of time, add 6 ozs. 90 proof alcohol or good brandy to each pint.
Lily of the Valley Combo
Ingredients:
Equal parts – Lily of the Valley, Passion flower.
Dose:
Powder 500mg (two 00 capsules or one-third teaspoon).
Tinctures: 2 teaspoons. Thrice daily in water.
Lily of the Valley Tinctures/Teas
Tincture Aconite, BPC 1949. Dose: 0.12 to 0.3ml (2 to 5 drops).
Tincture Lily of the Valley BHP (1983). 1:5 in 40 per cent alcohol; Dose: 0.5-1ml, thrice daily.
Tea: 1 teaspoon shredded leaves to each cup water gently simmered for 10 minutes. Dose: One-third of a cup.
Purpose
Myocardial Infarction, palpitations, Congestive heart failure, endocarditis, cardiac dropsy with swollen ankles, cardiac asthma, renal hypertension
Contra-indicated in high blood pressure.
Reference(s)
Bartram's Encyclopedia of Herbal Medicine. Thomas Bartram
Dr. Edward Shook's Famous Course in Herbalogy