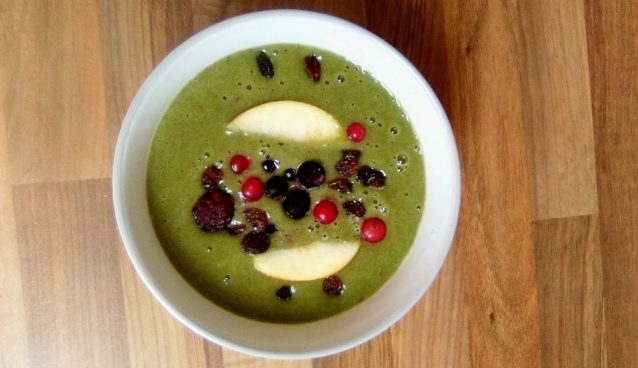 I loved this green vegetables berry smoothie. This is a great way to get some greens into the diet.
Ingredients
2 Cups of Spring Greens / Kale
1 Ripe Banana
1 Handful of Berries
1 Cup Water (according to how thick or thin you want your smoothie. Start with 1 cup).
Direction
Blend all ingredients in a blender until smooth. Add more water depending on how thick you want the smoothie.
Coconut water or coconut milk could also be used instead of water – this of course adds so much more flavour to the smoothie.