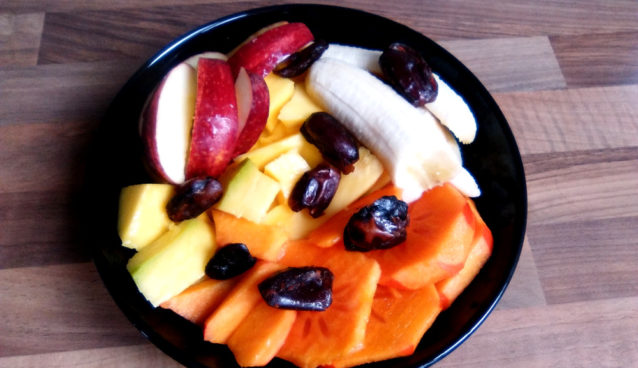 Sometimes I like to make simple salads with a few fruits thrown together. It's easy, simple, delicious and nutritious.
Ingredients
1 banana
1 persimmon
1 mango
1 apple
6 – 7 dates
Instructions
1. Wash and cut apple, persimmon and mango and combine in a bowl.
2. Peel and cut banana, add to bowl along with date.
You may also be interested in this salad with apple: