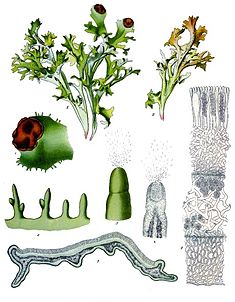 Plant: Centraria islandica
Ingredients:
1 ounce Iceland Moss (cut)
1 1⁄2 pints distilled water
Instruction:
1. Let the Iceland moss stand in the water for 1 hour.
2. Stir and boil for 15 minutes.
3. Strain, cool and add 25 percent glycerine.
Dose:
Adult – A wineglassful 3 or 4 times a day. Children – 1 dessertspoonful to a tablespoonful with honey.
Purpose:
Used with success in pulmonary affections, chronic catarrh, bronchitis, consumption, chronic diarrhea, and dysentery.
Reference(s)
Advanced Course in Herbology by Dr. Edward Shook

This article is copyrighted by Ital is Vital, 2020. Want to re-post this article? Visit our guidelines.
DISCLAIMER: THIS WEBSITE DOES NOT PROVIDE MEDICAL ADVICE
The information, including but not limited to, text, graphics, images and other material contained on this website are for informational purposes only. The purpose of this website is to promote broad consumer understanding and knowledge of various health topics. It is not intended to be a substitute for professional medical advice, diagnosis or treatment. Always seek the advice of your physician or other qualified health care provider with any questions you may have regarding a medical condition or treatment and before undertaking a new health care regimen, and never disregard professional medical advice or delay in seeking it because of something you have read on this website.